How to Keep Your Customers Coming Back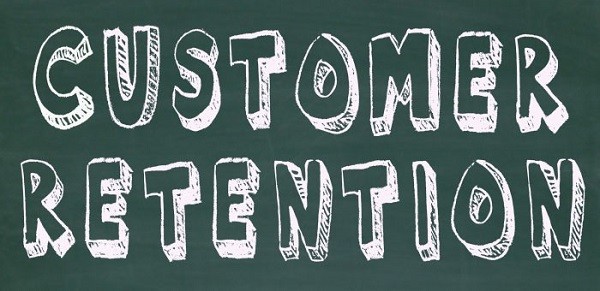 You have probably heard it said that it is more cost-effective to keep one customer happy than it is to find five new ones. You have likely also heard that if a customer is happy, he will likely tell one other person, but if unhappy, he will tell ten.
You might be tempted to write this off as "urban legend," and truthfully, maybe the figures aren't absolutely accurate, but they still hold a fair bit of truth.
Of course you want to bring in new customers, but your revenue is guaranteed by those who come back. Think about it – if a customer spends, say, $50 at your restaurant and never comes back, you just brought in $50. If that customer comes back ten times, you brought in $500. It's simple math, and that's why customer loyalty is so important.
So, how do you keep them coming back? Here are a few ideas.
Develop a Loyalty Program
Essentially, this means bringing customers back over and over by offering them something. A one-off coupon is fine, and if that customer likes what you have to offer, he or she may come back. But if they know that their repeat visits are going to earn them something, it's more likely that they will return.
Punch cards are still a great way to build loyalty – you see them everywhere. "Buy 9 coffees and get the tenth free!" "Visit our luncheon buffet 10 times, and the next one's on us!"
You get the idea.
Make Them Feel Special
Everyone who comes into your restaurant should feel like an honored guest. If they've been there before, greet them warmly and thank them for coming back. If they're new, thank them for visiting and tell them about your specials and customer loyalty programs. Ask if there's anything you can do to make their visit more pleasurable.
Offer Great Service
This really goes without saying, but many restaurants that offer great food fail when it comes to service. Your staff should always be smiling, always helpful, and always make the customer feel like the most important person in the world. If they're not doing that, maybe you need to ask yourself why they don't feel motivated, and think about ways to make them feel happier at work.
Offer Online Ordering
Not everyone wants to dine out. Sometimes, people just want to pick up their food and take it home, so make sure your website offers online ordering, and you have a convenient pickup door. If you make it easy, they'll come back next time they want take-out.
The Final Word
Remember, you are nothing without your customers. And the customer who starts out as a one-off could become a repeat visitor if they feel valued.