Marketing on Instagram: A Picture-Perfect Platform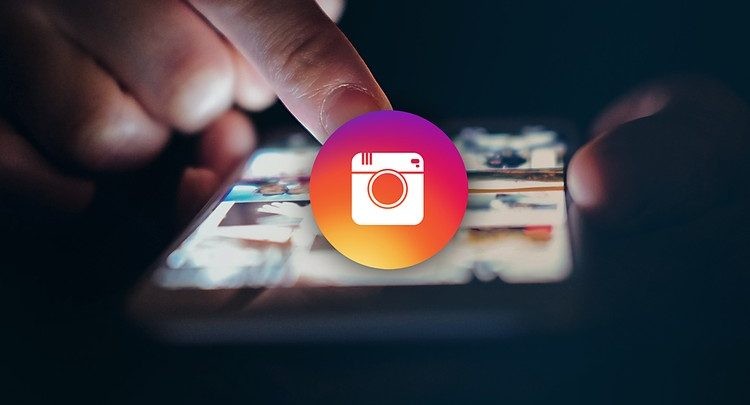 Marketing on Instagram: A Picture-Perfect Platform
If you have never heard of the photo sharing smart phone application called Instagram, I'd love to visit the rock you live under. Last year the photo and media app reported 800 million active users worldwide within the past two years, and it's growing steadily each quarter. For many, Instagram is a great way to snap a photo of those killer tacos for dinner or that late night "last man standing" selfie after a wild night on the town. Regardless, Instagram is a great way for small businesses to tap into a demographic, image-driven and computer savvy potential customers. Here are some great tips that can get you up and running, the rest has to be as unique as your business …

Rule #1 – It's HIP to be SQUARE.

Instagram was originally formatted to accept images in a specific resolution and shape: true square. Since merging with Facebook and embracing the social media sharing abilities, Instagram has reformatted its shapes to make for different sized photos. However, there is the possibility that oversized photos (i.e., not square) will be cropped on your profile page, thus possibly cutting off a message or image. Therefore, using the square format from the start is the best way to compose your image in a way that ensures your entire message will show up when users click from your image in their feed to your profile, which is a great thing to have happen!

Rule #2 – Be sure to use the Instagram "Business Account" so that you can see the analytics.

One of the best features of marketing on Instagram is the ability to see how your posts perform on their platform. Much like other social media outlets, your photos appear on the feeds of whoever follows you or happens to stumble upon you via a specific hashtag. With the Business Account format in Instagram, you can see informative statistics like reach, impressions, actions from your profile page, demographics, trends and other vital components needed to see how well your marketing campaign is being received. You must obtain 100 organic followers on your Instagram account before you are able to convert over to the Business Account option. How you get 100 to open the doors of solid analytical decisions is the fun of the game!

Rule #3 – Be sure your bio is clear, concise and utilizes all the bells and whistles Instagram offers.

One of the greatest things to have happen is for someone to like your post, click your account name in the top corner and open up your profile page. Not only have you grabbed that user's attention, you have someone who would like to look at your other posts and information. By including a link to your website, directions or map link, message and other business information, you are inviting folks to take bounce from Instagram over to your website. Being able to redirect users from Instagram is a great way to drive traffic to specific areas you'd like to feature most. Be sure to use those 150 characters available to make your statement short, sweet and poignant enough to relay your message as well. A witty site tends to perform better than others, so make it more fun for the game!

Rule #4 – Sharing is caring! Be sure to include your partners, buddies and the like.

Instagram is powerful in how it can relate to other posts, businesses or hashtags on its network. With the ability to "tag" another account, you can share your partner's posts, link to their post via a tag or be associated with their posting in the posting description by including a hyperlink. It sounds complicated to explain but, in essence, is much like a big net where everyone is helping everyone else catch dinner. Linking your images to your business partners and vice versa lets you both broaden your reach, increasing your impressions and spreading your message / profile to a new user base. This is a very powerful tool for sponsored events, synergized marketing campaigns and partnerships between businesses to span product or service offerings. It takes a village, right?

Rule #5 – Implanting #hashtags in your posts toss you in big buckets of photos. Dive in.

Just recently, Instagram has put a limit on how many #hashtags a posting can utilize. It was because users thought the more hashtags, the merrier. Truth is, there is only so far you can take the #hashtag before it gets stretched too thin. Therefore, be sure to develop a #witty hashtag for your business that makes it unique, catchy and a good tag line on your posts. Using other hashtags that are industry specific, trendy and popular for other businesses in your airspace are also advised. This will make sure your photo is placed beside your competition when that specific hashtag is clicked. The repetitive usage of that hashtag in your Instagram posts just adds another photo to the bucket. Wanna know what is really cool? ...unlimited photos in buckets!

Rule #6 – You can promote your brand with a mix of photos or videos. Time to be creative!

One of the toughest aspects of social media marketing on Instagram is coming up with unique and creative content that will target a user with a message effectively to capture attention. Studies show that 70% of the posts created on Instagram rarely get seen thanks to a deep pool of users, so creating a post that is eye-catching, witty, and resonates a message is a challenge. By mixing funny posts, business posts, shared posts from other accounts, videos and interesting media up to create a blend of everything associated with your business, you have a better chance of being seen over someone who uses the same photo for each daily special they post. The wizardry behind the curtain is being able to see the analytics of how your posts perform and then honing other posts in that creative direction. Again, the intent is to capture an eye, so swing for the fences when it comes to each post!

We all have to admit that social media has woven itself into the fabrics of our day. A small business that has a social media marketing program in place will experience a higher growth rate than those that focus traditionally on old school marketing methods. As technology becomes more accessible and new generations of consumers rely on different methods (like social media) to get their information, getting ahead of the curve by understanding how to use platforms like Instagram can only help your business sustain and remain relevant with calculated growth. Now, think about all the new things you've learned about Instagram and take a moment to evaluate your direction, activity and involvement in the arena. #itsjustthateasy #getcracking #nobettertimethannow #makeithappen

(Waterproofmenu.com would like to offer anyone who needs creative direction when it comes to designing graphics to post with your next sales campaign, special event or unique branding concepts. We have a talented in-house graphics department who specializes in creating individual images that compliment and accompany your initiatives. Be sure to contact us to directly if you'd like to learn more about how our graphics department can enhance your image!)