How Meal Bundling Can Boost Your Profits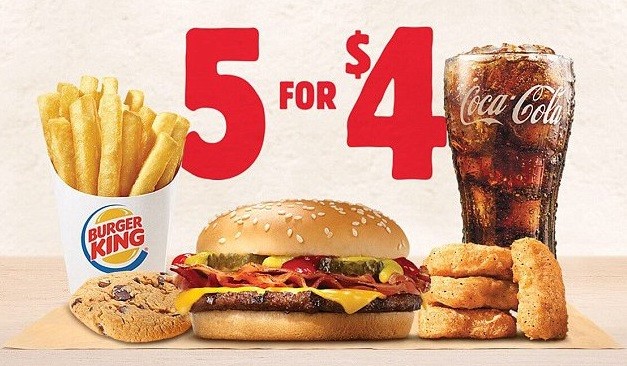 Would You Like Fries With That?
Fast food restaurants have been doing it for years – buying a burger, fries and a drink is cheaper overall than buying all the items separately. And they'll let you switch the fries for a salad for a few cents more. Simply stated, it appeals to the universal desire to save money. And it can bring more money into your restaurant.
When you bundle menu items together, you can encourage people to order more, you can upsell, and you can also give customers more of what they want – in short, everybody wins.
Another way in which bundling works for you is that it makes it easier to prepare meals. You know certain things from the outset – that if you are offering a special, consisting of, say, a burger, fries and a dessert, that's what most people are going to order. Then, of course, they'll want a drink with the meal, and you know that drinks are your highest profit item.
It also makes life a lot easier on your kitchen staff. They can prep ahead to allow for the bundled meals.
Of course, strategy is important. Offering a bundle isn't going to ratchet up your profits if it means you're lowering your prices without expectation of return. Usually, offering a bundle means that you expect more traffic, turning your tables more quickly, and getting larger orders. That's how you increase profits.
You want to keep your high-profit items in mind. Fries cost essentially nothing to produce, and bring in big money for you. High margin items should ideally be kept off your "meal deals," so don't make a meal bundle out of seafood or out-of-season veggies.
Finally, make sure that you have a strategy. When do you want to promote your bundled meals? Are you trying to pick up mid-week traffic, or really boost your weekend sales? Are you in an area where the bars close late and people are looking for something to eat before they go home after a night of revelry? Think about the traffic that you're trying to attract, and proceed accordingly.
The best way to make meal bundling work is to give your customers the sense that you're giving them real value, without compromising your profit margin. Make sure that the items in your bundle are appealing, and you'll gain customers while you maximize your profits.
Want to know another easy way to make your restaurant stand out? Waterproofmenu.com offers restaurants and bars the perfect option when it comes to menus that last and look great. Printed on polyester paper that's waterproof, stain-proof and tear-proof, our waterproof menus not only look great, but will last and last while saving you money.