Does Picking the Right Restaurant Location Matter?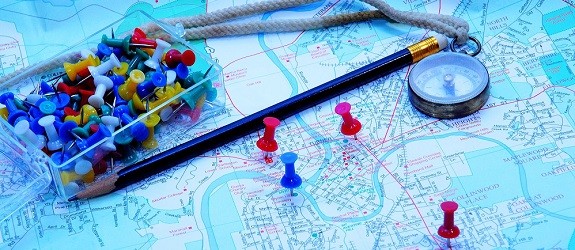 Location, Location, Location!
You've heard it a million times – the three keys to a successful business are location, location, and location. It's true – the right location can make you, and the wrong one can break you.
If you're considering opening a restaurant, location is everything. In fact, the wrong location is one of the main reasons that restaurant fail. Before you consider the right location, though, you need to know what makes for a wrong location.
Here's what you need to avoid:
Bad parking – If customers have trouble parking, they're going to go somewhere else.
Poor Visibility – Your restaurant isn't visible from the street.
Bad Part of Town – Face it, who wants to go eat somewhere if they think they might come out to find their car stolen or vandalized?
No Other Restaurants – Most of the time, people want to navigate the "strip" and then select a restaurant – if the rest of the strip is boarded up, why would anyone want to go there?
So, now that you know where NOT to locate, what about good locations?
Good restaurant locations have:
Accessible Parking – People are lazy, and they hate to walk, so ideally, your restaurant should have its own parking lot, or at the very least, enough street parking to make it easy for your patrons to access your restaurant.
Visibility – Your restaurant should be seen from the street, and also accessible by means of Google Maps.
Busy Area – You want to be where people live and work, and where there are enough people to provide a stable customer base.
Little Saturation – If you're operating a Chinese restaurant and there are already three on the block, it's possible that the area can't support another Chinese restaurant.
The Final Word
If you are planning on opening a restaurant, you need to check out the location, find out what the neighborhood is like, and also find out what other restaurants in your niche are already operating in the area. You also want to make sure that there will be enough traffic to support your business. Once you've selected your location and made sure that it is right for your particular type of restaurant, you will also want to create a great website that will drive traffic to your business.
Make sure that your website is responsive, and works on both desktop computers and mobile devices. The right location and the right website can bring in traffic, so make sure that you have chosen the right location and that you promote it effectively.