Small Business Employee Recruitment and Retention: Team work makes the dream work.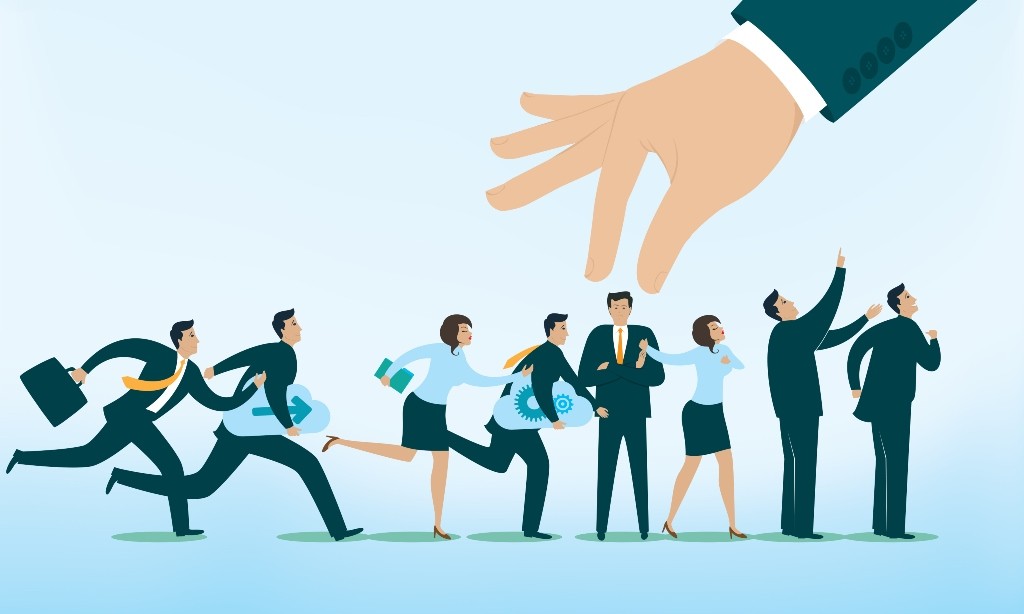 Small Business Employee Recruitment & Retention: Team work makes the dream work.
I'd like to make a disclaimer up front: As a consultant, I have witnessed firsthand a variety of different working environments and have seen both the good and bad that happens in each. Finding the right people at the right time can help your dream, or small business, work. Therefore, let's talk candidly about how employee recruitment and retention can make or break your growing business and what you can do to build and maintain a team that hits on all cylinders like a finely tuned machine.

First and foremost, understand your own strengths and weaknesses. Fill the gaps where needed.

As new business owners, it's easy to think you have all the answers and can jump each hurdle you face to get your business doors open without assistance. Depending on the scope and scale of your vision, it's possible to orchestrate the steps yourself. However, once you are open for business, it's time to reassess what your strengths and weaknesses are so that you can find someone to complement the gaps. It's good to be honest with what you enjoy most about your business and direct your hiring efforts to recruit someone you can trust to fill the other duties required. Being able to delegate these tasks to someone else allows you to keep focused on your goals and objectives.

Make sure your vision is defined and the roles are specific to the needs.

Everyone dreads reading the "other duties as assigned" bullet point at the bottom of a job description and, as a small business owner, it could mean a broad spectrum of duties. Therefore, it is best to identify and blueprint the scope, scale and direct needs associated with each position as to insure the duties are covered accurately and correctly. Failing to really "lay out" the day to day expectations of the position can often lead your new employee not knowing, clearly, what you'd like to see fulfilled as job responsibilities, often leading to frustrations by both parties and tension. It sounds like a simple task but, it often takes a while for an accurate job description to be finalized.

Find an employee that best fits the need, not the convenience.

There seems to be no shortage of potentially talented folks who are waiting for that next opportunity to present itself. Small business owners are often quick to recruit a friend or family member (since the payroll budget is probably out of pocket), but there are pitfalls that come with this comfort. Studies show that working with friends and family has a lower success rate than hiring someone outside your personal circle. Therefore, finding someone who is qualified, experienced and capable of handling these tasks should be considered first in the hiring process.

Embrace your new employee with patience and confidence. Both of you are learning as you go.

One of the biggest hurdles as a business owner is "releasing the reigns" of a responsibility or task that is integral to the overall success of the operation. Undertaking the hiring process with the intent on finding someone who gels with your energy, understands your vision and enjoys learning new processes is the ideal hire. You must remember though, they will require you to train, direct and manage them in a way that allows them to own their role with the intent to grow the position. Having confidence in your new hire will allow them to have confidence in what they are doing, which is a catalyst for cracking new methods and other groundbreaking process tweaks. It will become apparent quickly if they are actually "cut out" for the job.

Finally, a little praise and positive reinforcement goes a long way for morale.

Ever work hard in a position and never receive acknowledge for a job well done? As a manager, I used to make it a point to start each day out with a brief synopsis of the day before and kudos for whatever transpired. It shows employees that you recognize their efforts and appreciate their willingness to do the job right. Not only is this crucial to employee development and confidence, it builds an open rapport that establishes trust and invites constructive criticism to be shared. Chances are, you've experienced a work place that has low morale and a sense of hopelessness within the employees that makes them feel "stuck" or distraught. Ensuring that never happens to your small crew while you grow is a requirement to building a strong, long lasting team you can count on. Oh yeah, a nice bonus out of nowhere, staff appreciation luncheon or half day / half play Friday goes a long way, too!

The keyword to finding the right employee and keeping them around is being "copasetic."

As small businesses grow and begin to take on new employees to handle the daily tasks, it is essential to make sure each new member you bring to the team has the skills, personality, vision, drive and experience to fit the bill. It's okay to be critical and wait out the "cream of the crop" for prospects so long as you have a solid plan on how to keep them around once they arrive. Large companies have massive budgets allocated to the recruitment and retention of their employees, and with payroll as one of the largest expenses on any company balance sheet, it's good to have confidence that the people you place in those positions are efficient and effective. By understanding what your needs are and how best to delegate responsibility to your team, you will be a step ahead of most in creating a strong group that will weather any storm and rise to any occasion.
That, my friends, it's what makes a good boss legendary.

When you are ready to take your employee appreciation to the next level and create die-cut awards to hand out to those employees who rise above and beyond, we are ready to hook you up! Be it banners, certificates, ribbons, funny posters or rewards cards, printing your awards on waterproof paper will guarantee they last and get displayed with pride. Drop us a line to chat about what our talented graphics designers can do for your next employee appreciation event!