Help Wanted: Getting and Keeping the Right Staff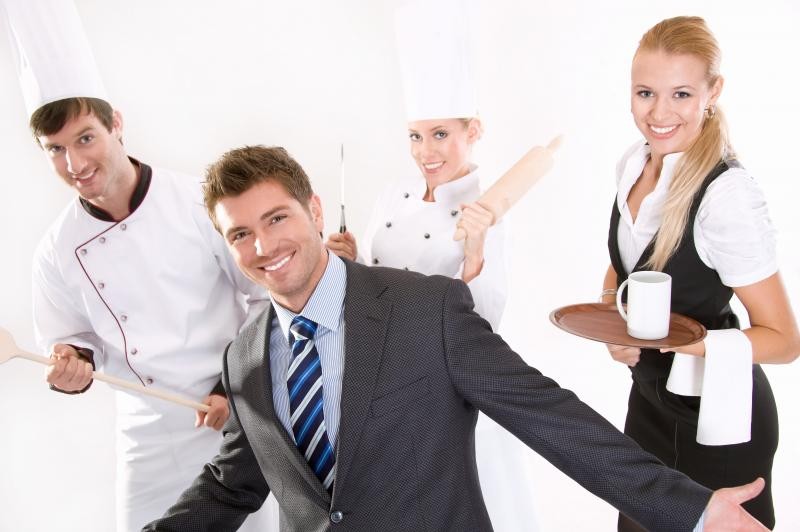 Let's face it. No matter how good the food is, how amazing the aesthetics are or how quick the service is, if your staff isn't happy, your customers aren't going to be either.
And when your employees aren't happy, turnover is high and that not only costs you time and money, it also creates bad morale within your team and service your customers deserve.
Creating the right environment for your employees – starting from their first day of work – can determine whether they will remain loyal to you and your mission for the long haul.
The National Restaurant Association reports that the hospitality industry experienced a 70% turnover rate in 2015. That's pretty steep. But it doesn't have to be that way.
We want your employees to be as happy when they clock in as your customers are when they pick up a waterproof menu.
So here's a quick "to do" checklist so that you can be sure your employees have a reason to want to stay.
Keep the lines of communication open with your staff and let them have some say in how to make your restaurant better. Be open to their suggestions and feedback. Hold regular meetings to build a team that shares a common vision.
Listen and show you care about their personal lives, childcare dilemmas or scheduling conflicts. Offer support when possible. Build loyalty within the ranks by being an employer who understands.
Treat your employees fairly while at work and when it comes to scheduling. Be sure that those "ugh" shifts everyone dreads are spread out evenly.
Offer an employee incentive program. Here's one way to do it: Come up with a list of behaviors and actions that you and restaurant management values. Then set a goal and when an employee reaches that – give them a break. Whether that means giving them more time on their breaks, a monetary reward or passing up on a daily duty, it can go a long way when building loyalty among your staff.
Institute an Employee of the Month program to keep your staff motivated and happy.
Remember to say thank you and praise your employees for a job well done.
Of course, if you don't offer a competitive salary or a benefits package to employees, they will likely go looking somewhere that does. Do your homework to see what your competitors are offering.
Provide career opportunities, potential for promotions and training to avoid having employees feel stuck in a dead end job.
And finally…the exit interview. When an employee does leave, hold an exit interview. Ask for feedback and suggestions. This is likely when employees will lay it all out on the table. Take their comments seriously and keep a record of who leaves and what their reasons for leaving are.
Turnover rates in the hospitality business have always been high, but that doesn't mean you can't keep yours to a minimum by following these simple tips. Remember happy employees translate into happy customers. So make sure you are giving your employees a reason to stay on board and keep handing out those waterproof menus!
Want to know another easy way to make your restaurant stand out? Waterproofmenu.com offers restaurants and bars the perfect option when it comes to menus that last and look great. Printed on polyester paper that's waterproof, stain-proof and tear-proof, our waterproof menus not only look great, but will last and last while saving you money.