6 Tips to Make Your Restaurant -- The Local Hangout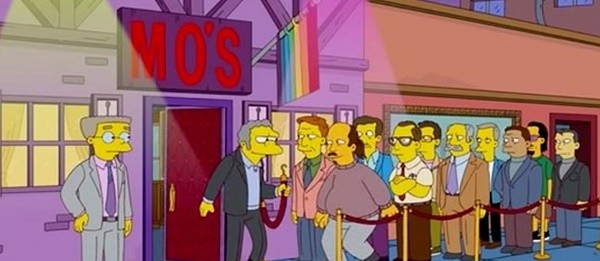 We all know that restaurant – the local hang out.
Customers want to be there for not only the great food and service, but also because it's the place to be. It's where their friends are going, where the band is playing, or the wait staff feels like family and they receive amazing hospitality.
A restaurant doesn't just become a local hang out by accident. There's a reason and it's not just because of their awesome waterproof menus. Here are some things to consider if you want your restaurant to become that place everyone wants to be:
It's a Date:
Set an evening aside every week for live music. Whether it's jazz, reggae or rock-and-roll, music brings in the crowds. Don't forget to advertise it with table tents and on social media.


Meet the Staff:
If you routinely hold events in which your customers can meet the people behind the scenes in your restaurant –the owners, chef and wait staff – they will feel connected to your establishment and want to hang out there.


Have a Wine Tasting:
It's a great way to draw in customers. Consider bringing in a wine distributor to field questions your guests may have. Or you may even want to dedicate one night a month to a food/wine pairing. Start selling tickets and you can be sure that word will travel fast in town and it will become a night locals won't want to miss.


Meet Your Neighbor Night:
Offer specials, like discounted drinks or appetizers, and advertise the evening as a chance to come in and socialize with other customers. Another great idea is to host a fundraiser that one of your customers may need. You will be lending a helping hand and getting some great PR at the same time.


Hold a Contest:
Collect business cards from your customers and hold a drawing for a free meal or other promotion. It's a great way to drum up business and create a following.


Sponsor a Local Team or Cause:
Whether you sponsor a local youth baseball team or a school club, it's a great way to get your name out in the community and make locals come to your restaurant. If it's a team, you can put your logo on their uniforms and get great exposure while supporting your community.


So as you can see, becoming a local hang out doesn't just happen overnight and it's more than just about good food and service. It's a matter of branding yourself and opening up your establishment to the community. It's well worth the commitment!
Want to know another easy way to make your restaurant stand out? Waterproofmenu.com offers restaurants and bars the perfect option when it comes to menus that last and look great. Printed on polyester paper that's waterproof, stain-proof and tear-proof, our waterproof menus not only look great, but will last and last while saving you money.